What is a Bid Bond in Missouri?
A bid bond is a type of surety bond, which guarantees that the bidder will accept the project and complete the contract according to its terms. The bid bond provides assurance to the project owner that the bidder has the ability and wherewithal to complete the job once you are selected after the bidding process. The simple reason is that you need one so that you get the contract. But the larger question is why are more owners/developers requiring a bid bond? The simple answer is risk. Given the uncertainty of the marketplace, which includes experienced contractors closing their doors, to municipalities filing bankruptcy (or just slow paying), has led to owners being afraid that their contractors will be unable to finish the job. So, they require a some protection.
Just fill out our bond application here and email it to gary@swiftbonds.com - click here to get our Missouri Bid Bond Application
A bid bond is issued as part of a bid by a surety bond company to the project owner. The owner is then assures that the winning bidder will take on the contract under the terms at which they bid.
Most bid bonds contain a bid percentage (usually 5% or 10%, is forfeited if you don't accept the job).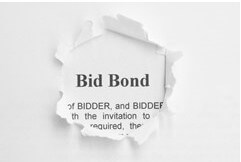 How much does a Bid Bond Cost in Missouri?
Swiftbonds does not charge for a bid bond (with two exceptions, see below). The reason that we don't charge for a bid bond is that we will charge for the P&P bond if you get the job. The cost of a surety performance bond can vary widely depending on the amount of coverage that is required (see below).
Two exceptions for bid bond charges:
1) We do charge for Overnight fees
2) We will charge you if there is NOT going to be a performance bond.
How much do bonds cost in MO?
Bond prices fluctuate based on the job size (that is, it's based on the cost of the underlying contract). The cost of a bond is estimated through a couple of back-of-the-envelope calculations. In general, the cost is approximately three percent (3%) for jobs under $800,000 and then the percentage is lower as the contract amount increases. We work diligently to find the lowest premiums possible in the state of Missouri. Please call us today at (913) 225-8501. We'll find you the very best rate possible for your maintenance bond or completion bond. Things that can affect this pricing are the perceived risk of the job, the financial position of the entity being bonded, plus other factors.
| | |
| --- | --- |
| Bond Amount Needed | Fee |
| <$800,000 | 2-3% |
| >$800,000<$1,500,00 | 1.5-3% |
| >$1.500,000 | 1-3% |
These rates are for Merit clients, Standard rates are higher
How do I get a Bid Bond in Missouri?
We make it easy to get a contract bid bond. Just click here to get our Missouri Bid Bond Application. Fill it out and then email it and the Missouri bid specs/contract documents to gary@swiftbonds.com or fax to 855-433-4192.
You can also call us at 913-225-8501. We will review each application for bid bonds and then submit it to the surety that we believe will provide the best bid and performance bond for your company. We have a great success rate in getting our clients surety bonds at the very best rates possible.
What is a Missouri Bid Bond?
A bid bond is a bond that assures that you will accept the work if you win the contract. The bid fee (usually five or ten percent) is a damages calculation that is paid when you win the bid, but then refuse the work.
Find a Bid Bond near Me
Typically, a bid bond and performance/payment bond are done together in the same contract by the surety. This way, the owner of the project is assured that the project can be completed pursuant to the terms of the contract and that it will not be liened by any contractor. The bond is performance security for the benefit of the owner.
Who Gets the Surety Bid Bond?
The general contractor is the corporation that obtains the bond. It is for the benefit of the owner (or in the case of government contract work, the governmental entity). It's the general contractor that has to apply for the bond and be underwritten before the performance and payment bond is written by the surety. This is also known as bonding a business.
We provide surety bid, performance and payment bonds in each of the following counties:
Adair
Andrew
Atchison
Audrain
Barry
Barton
Bates
Benton
Bollinger
Boone
Buchanan
Butler
Caldwell
Callaway
Camden
Cape Girardeau
Carroll
Carter
Cass
Cedar
Chariton
Christian
Clark
Clay
Clinton
Cole
Cooper
Crawford
Dade
Dallas
Daviess
De Kalb
Dent
Douglas
Dunklin
Franklin
Gasconade
Gentry
Greene
Grundy
Harrison
Henry
Hickory
Holt
Howard
Howell
Iron
Jackson
Jasper
Jefferson
Johnson
Knox
Laclede
Lafayette
Lawrence
Lewis
Lincoln
Linn
Livingston
Macon
Madison
Maries
Marion
McDonald
Mercer
Miller
Mississippi
Moniteau
Monroe
Montgomery
Morgan
New Madrid
Newton
Nodaway
Oregon
Osage
Ozark
Pemiscot
Perry
Pettis
Phelps
Pike
Platte
Polk
Pulaski
Putnam
Ralls
Randolph
Ray
Reynolds
Ripley
St. Charles
St. Clair
Ste. Genevieve
St. Francois
St. Louis
St. Louis City
Saline
Schuyler
Scotland
Scott
Shannon
Shelby
Stoddard
Stone
Sullivan
Taney
Texas
Vernon
Warren
Washington
Wayne
Webster
Worth
Wright
And Cities:
St. Louis
Kansas City
Springfield
Columbia
Branson
Joplin
Jefferson City
Saint Charles
Saint Joseph
Independence
See our Montana Bid Bond page here.
More on Surety Bid Bonds https://swiftbonds.com/bid-bond/.
Introducing The Tricks When Looking At Bid Bonds
Surety Bid Bond is very important for anybody, but this is fairly complicated if you don't know anything concerning this. Generally, this is not an insurance claim, however it's a kind of guarantee that you, as the principal, will do the work effectively for the obliged.
You must know that most people will need you to get a specific bond before they opt for your services since this will be a form of guarantee to them. As they want this from you, it is vitally important to look for an insurance company which will give this to you.
If you wish to get a license bond, permit bond, commercial bond and more, you are going to understand what Surety Bid Bond means. Listed below are a few of the significant things that you have to know.
The Importance Of A Surety Bid Bond
Bid Bonds will almost always be in demand since they often protect the public. This is a type of guarantee that the obligations and duties will be finished. You need to get a license Surety Bid Bond to ensure that your company will abide by the laws and you typically get a contract bond to guarantee that a public project will be completed. A Surety Bid Bond is surely intended for the obliged because they are the ones which are being protected, but it will also benefit you since the clients will trust you for those who have this. There are thousands of bonds right now and the type of bond that you're searching for would depend upon your situation.
How Does It Work?
Bid Bonds are generally known as a three-party agreement between the principal, the surety company and the obliged. The principal is actually the employer or company which will complete the work while the obliged is known as the project owner.
Construction businesses are required by the law to get Bid Bonds as soon as they are chosen for a public project. Once the government needs to finish a public project, the winning contractor should secure a host of bonds.
The bond will guarantee that the subcontractors and other workers would be paid even when the contractor defaults. The contractor will likely be responsible in covering any losses, but once they already reached their limit, the duty will fall to the surety company.
Applying For A Surety Bid Bond
Insurance businesses usually offer Bid Bonds, but there are standalone surety companies that usually focus on these unique products. Surety companies will usually be licensed by a state Department of Insurance so ensure that you check first before you avail. It will not be easy to apply for a bond since the applications will need to go through checking before it's approved. The bond underwriters will first review you the financial history of the applicants, credit profile and other important aspects.
It indicates that there's a possibility that you'll not be approved for a Surety Bid Bond, especially if your credit history is bad.
How Much Are You Going To Spend?
There's no fixed cost for a Surety Bid Bond as it depends on numerous reasons like bond type, bond amount, where the bond will be issued, contractual risk, the credit rating of the applicant and a lot more.
There are tons of bonds available right now and the cost will invariably depend upon the kind of bond that you will get. The amount of the bond will also be an issue because you may obtain a $10,000 bond or a $25,000 bond.
If you have a credit rating of above or near 700, you'll be eligible for the standard bonding market and you are going to only pay a premium that's 1 to 4 percent of the Surety Bid Bond amount. If you'll get a $10,000, it will cost around $100 to $400.
Your Application Could Be Declined
There is a big chance that your license and permit bond request will be denied by the surety company because it will invariably depend upon the results that they will get from the background check. If the surety company believes that it will likely be a risk for them to offer a Surety Bid Bond to you, they will deny your application. You credit rating will truly be an important factor if you'd like to be approved for a Surety Bid Bond because if your credit score is bad, it will likely be difficult to be accepted.
If you could obtain a Surety Bid Bond even if you have a bad credit rating, you will obviously pay an interest rate of 10 to 20 percent.
If you are going to get your Surety Bid Bond, make sure that you understand the whole process so you won't make a mistake. It will not be simple to apply, but if your requirements are complete and you are eligible, you may get a Surety Bid Bond.
The post Missouri Bid Bonds appeared first on Surety, Contract, Payment, and Performance Bonds.
via Blogger
Missouri Bid Bonds