What is a Bid Bond in Montana?
A bid bond is one of the types of surety bonds, which guarantees that the bidder will enter into the agreement and complete it according to its terms. It provides assurance to the project owner that the bidder has the ability and wherewithal to finish the job once the bidder is selected after winning the bid. The basic reason is that you need one in order to get the work. However, the bigger question is why are more owners/developers requiring a surety bid bond? The answer is risk. Given the uncertainty of the marketplace, which includes long-term contractors closing their doors, to municipalities filing bankruptcy (or just slow paying), has led to owners being afraid that their contractors will be unable to complete the job. Accordingly, they require a some protection.
Just fill out our bond application here and email it to gary@swiftbonds.com - click here to get our Montana Bid Bond Application
A bid bond is issued as part of a bid by a surety bond company to the project owner. The owner is then assures that the winning bidder will take on the contract under the terms at which they bid.
Most bid bonds contain a bid percentage (usually 5% or 10%, is forfeited if you don't accept the job).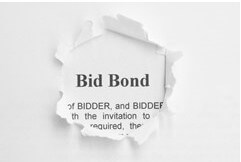 How much does a Bid Bond Cost in Montana?
Swiftbonds does not charge for a bid bond (with two exceptions, see below). The reason that we don't charge for a bid bond is that we will charge for the surety performance bond if you get the job. The cost of a surety performance bond can vary widely depending on the amount of coverage that is required (see below).
Two exceptions for bid bond charges:
1) We do charge for Overnight fees
2) We will charge you if there is NOT going to be a performance bond.
How much do bonds cost in MT?
Bond prices fluctuate based on the job size (that is, it's based on the cost of the underlying contract). The cost of a bond is estimated through a couple of back-of-the-envelope calculations. In general, the cost is approximately three percent (3%) for jobs under $800,000 and then the percentage is lower as the contract amount increases. We work diligently to find the lowest premiums possible in the state of Montana. Please call us today at (913) 225-8501. We'll find you the very best rate possible for your maintenance bond or completion bond. Things that can affect this pricing are the perceived risk of the job, the financial position of the entity being bonded, plus other factors.
| | |
| --- | --- |
| Bond Amount Needed | Fee |
| <$800,000 | 2-3% |
| >$800,000<$1,500,00 | 1.5-3% |
| >$1.500,000 | 1-3% |
These rates are for Merit clients, Standard rates are higher
How do I get a Bid Bond in Montana?
We make it easy to get a contract bid bond. Just click here to get our Montana Bid Bond Application. Fill it out and then email it and the Montana bid specs/contract documents to gary@swiftbonds.com or fax to 855-433-4192.
You can also call us at 913-225-8501. We will review all application for surety bonds and then submit it to the surety that we believe will provide the best bid and P&P bond for your company. We have a very high success rate in getting our clients bid and performance bonds at the best rates possible.
What is a Montana Bid Bond?
A bid bond is a bond that assures that you will accept the work if you win the contract. The bid fee (usually 5% or 10%) is a penalty that is paid when you win the bid, but then decide not to take the work.
Find a Bid Bond near Me
Typically, a bid bond and P&P bond are done together in the same contract by the surety. This way, the owner of the project is assured that the project can be completed pursuant to the terms of the contract and that it will not be liened by any contractor. The bond is performance security for the benefit of the owner.
Who Gets the Bond?
The general contractor is the company that gets the bond. It is for the benefit of the owner (or in the case of government contract work, the governmental entity). However, it's the general contractor that has to apply for the bond and be underwritten before the performance and payment bond is written by the surety. This is also known as bonding a business.
We provide surety bid, performance and payment bonds in each of the following counties:
Beaverhead
Big Horn
Blaine
Broadwater
Carbon
Carter
Cascade
Chouteau
Custer
Daniels
Dawson
Deer Lodge
Fallon
Fergus
Flathead
Gallatin
Garfield
Glacier
Golden Valley
Granite
Hill
Jefferson
Judith Basin
Lake
Lewis And Clark
Liberty
Lincoln
Madison
McCone
Meagher
Mineral
Missoula
Musselshell
Park
Petroleum
Phillips
Pondera
Powder River
Powell
Prairie
Ravalli
Richland
Roosevelt
Rosebud
Sanders
Sheridan
Silver Bow
Stillwater
Sweet Grass
Teton
Toole
Treasure
Valley
Wheatland
Wibaux
Yellowstone
Yellowstone National Park
And Cities:
Billings
Missoula
Bozeman
Helena
Great Falls
Kalispell
Butte
Whitefish
Livingston
Havre
See our Nebraska Bid Bond page here.
More on Bid Bonds https://swiftbonds.com/bid-bond/.
Step-By-Step Information On Finding Bid Bonds
Surety Bid Bond is extremely important for anyone, but this is complicated if you do not have any idea concerning this. This is not really an insurance claim, but it is a form of guarantee that the principal will do the work correctly for all the obliged.
You have to know that most folks will actually require you to get a certain bond before they consider your services since it will likely be a guarantee for them. Since they need this type of thing from you, it's important to look for an insurance company that may provide this to you.
If you truly want a license bond, permit bond, commercial bond and more, you have to know a lot of things about Bid Bonds. Here are the things that you must know.
What Exactly Is A Surety Bid Bond?
Bid Bonds are actually designed to secure the public because they are a form of guarantee that the duty will likely be fulfilled. You are going to have to get a license Surety Bid Bond to guarantee the clients that your company will abide by the laws and you should get a contract to guarantee that a public construction project will be finished.
These are some of the examples that are used to explain Bid Bonds and how they actually work. It may also provide some advantages to you since the customers would put their trust in you in case you are protected by bond.
There are thousands of bonds which exist today and the kind of bond that you need depends on your situation.
The Work Of A Surety Bid Bond
Bid Bonds are a three-party agreement between the principal, the obliged and the surety company. The obliged is in fact the project owner and the principal is the employer or company that will do the work. Construction businesses will almost always be asked by the law to acquire Bid Bonds if they're employed for a public project. The government will be requiring a construction company to get a host of bonds before they actually work on a certain project. The bond will assure that the sub-contractors and the other workers will be paid even if the contractor will default. The contractor will be covering the losses, but when they reached their limit, the duty would fall to the surety company.
Applying For A Surety Bid Bond
Bid Bonds are often offered by insurance companies, but you are going to find some standalone surety businesses that will concentrate on these products. Surety companies are licensed by a state Department of Insurance.
It will not be simple to apply for a bond as the candidates will need to go through a procedure that is very comparable to applying for a loan. The bond underwriters will review the financial history of a candidate, credit profile, managerial team and other key factors.
It only signifies that there is still a chance that you are going to not be accepted for a Surety Bid Bond, specially if the bond underwriters actually saw something negative.
How Much Are You Going To Spend For This?
There's no fixed cost when you are talking about a Surety Bid Bond because it will still depend on different reasons like the bond type, bond amount, where the bond will probably be issued, contractual risk, credit score of the applicant and more. There are lots of bonds available today and the cost will still depend upon the type that you will get. The amount of bond will be an issue because you could always get a $10,000 bond or a $25,000 bond. If you actually have a credit rating that is above or near 700, you will qualify for the standard bonding market and you should pay about 1 to 4 percent of the Surety Bid Bond amount. If you will get a $10,000 bond, it will only cost $100 to $400.
Is There A Chance Of Being Denied?
There's a chance that your license and permit bond will be denied by the insurance companies and it would depend on the background check that they did. If they think that it'll be a big risk to offer you a Surety Bid Bond, they will surely deny your application. Credit score will probably be a deciding factor as well because if you will have a bad credit score, it will probably be difficult to obtain a Surety Bid Bond because businesses will think of you as a risk. For those who have a bad credit rating, you will still be approved, but you should pay an interest rate of 10 to 20 percent.
If you plan to get a Surety Bid Bond, ensure that you understand what it may offer prior to deciding. It won't be an easy task to be accepted for this, but if you recognize how it works, you'll also know if you're qualified or not.
The post Montana Bid Bonds appeared first on Surety, Contract, Payment, and Performance Bonds.
via Blogger
Montana Bid Bonds